Buy or Don't Try: Lupsona Online Store Review
YouTube is one of my favorite places to consume media. It's my go-to for figuring out what to spend my coin on or watch people create amazing (or ridiculous) things. Something you can always catch me watching is clothing hauls. One day, after viewing countless of these videos, I came across a few featuring items from the online clothing store, Lupsona. Some had titles with buzzwords like Instagram Baddie, trendy or affordable and I was instantly intrigued. After several reviews, visiting their site and Googling them for scams, I felt comfortable enough to order four items. Keep reading for my thoughts on what I received and if Lupsona is a store to buy from or not even try.
Shipping
The website is very easy to navigate and purchase from but shipping takes FOREVER! The items come directly from Shanghai, so be prepared to receive your items FIVE weeks after ordering. If you're expecting to buy a cute outfit to wear to a party next week, don't even waste your time.
The Items
*Click through arrows for a website vs. reality comparison
Flare Sleeve Mesh Hollow Out Bodysuit Top
Size: S
To be honest, every time I look at this top I get mad. This was one of my favorite bodysuits on the website. When I tried it on, it all went downhill. The first thing that made me dislike this top was the material. I really have no idea what fabric was used but it was so strange. Regardless of that, it was something I would have happily gotten over because of the how cute the top looked. The main reason I get so mad at this piece is how poor the fit is.
On the models, the pieces fit nicely, but on me I'm just swimming in material. The bottom of the bodysuit where the clasps meet is so loose that it hangs past my body--picture jeans that go past the crotch. The front doesn't hug me at all and the back is the worst of all. Nothing lays flat. It just juts out awkwardly creating the most unflattering top. It's so sad because this item had so much potential.
Deep V Solid Color Strappy Bodysuit Top
Size: S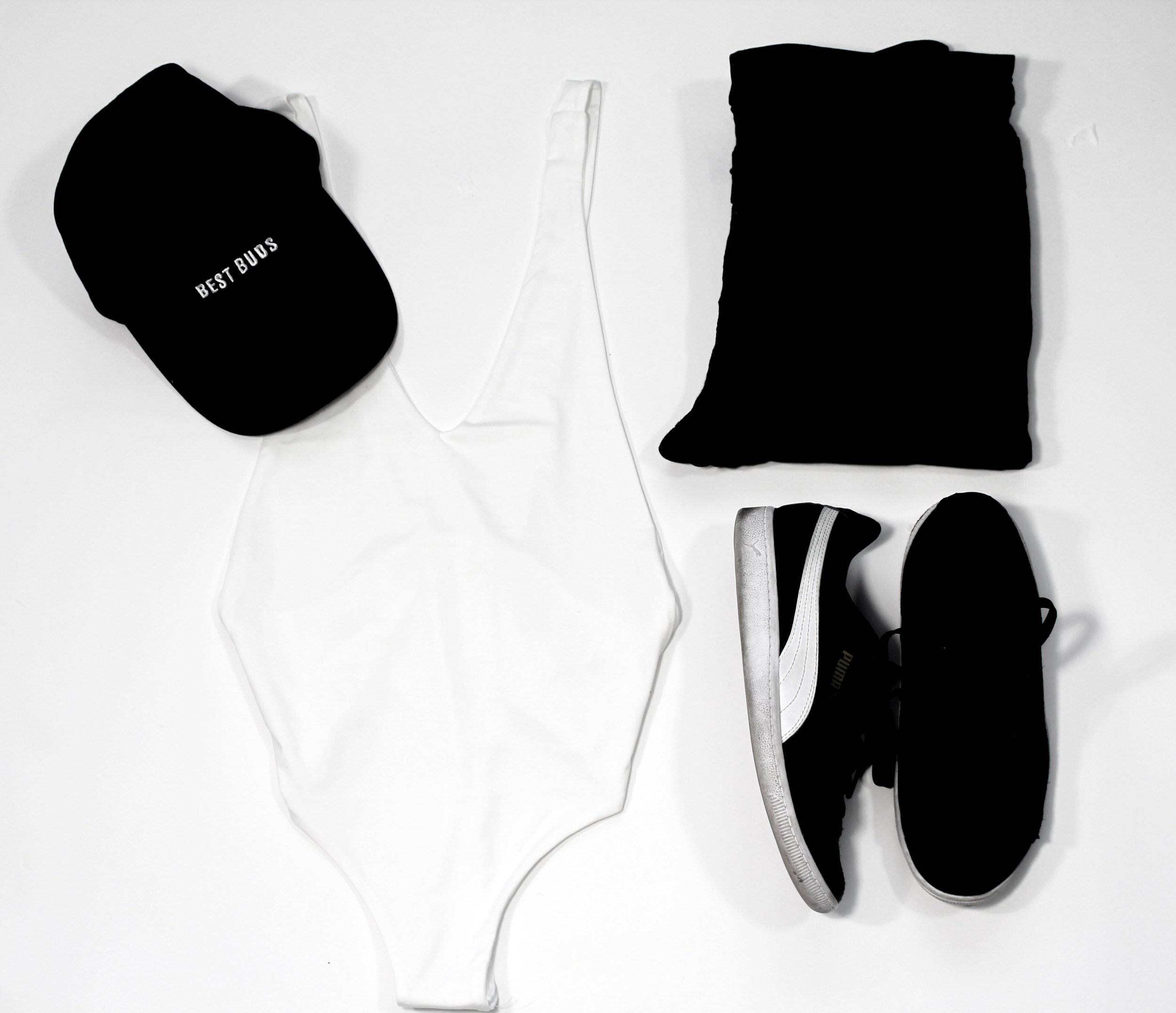 Sigh. This bodysuit was a flop too. The bottom portion fits perfectly this time around but the top half is extremely loose. Whether you have a small or big chest, you'll have no support or coverage. From the front, there is excess material that just hangs off me and from the side, it provides no coverage at all, hence the emoji I placed in an attempt to cover up. I understand side boob but this was as YouTuber Patricia Bright would say, nipples to the wind.
Once again, everything looks form-fitting on the model but on me, I look like I'm dressed in a potato sack.
Falbala Hem Polka Dots Mini Dress
Size: S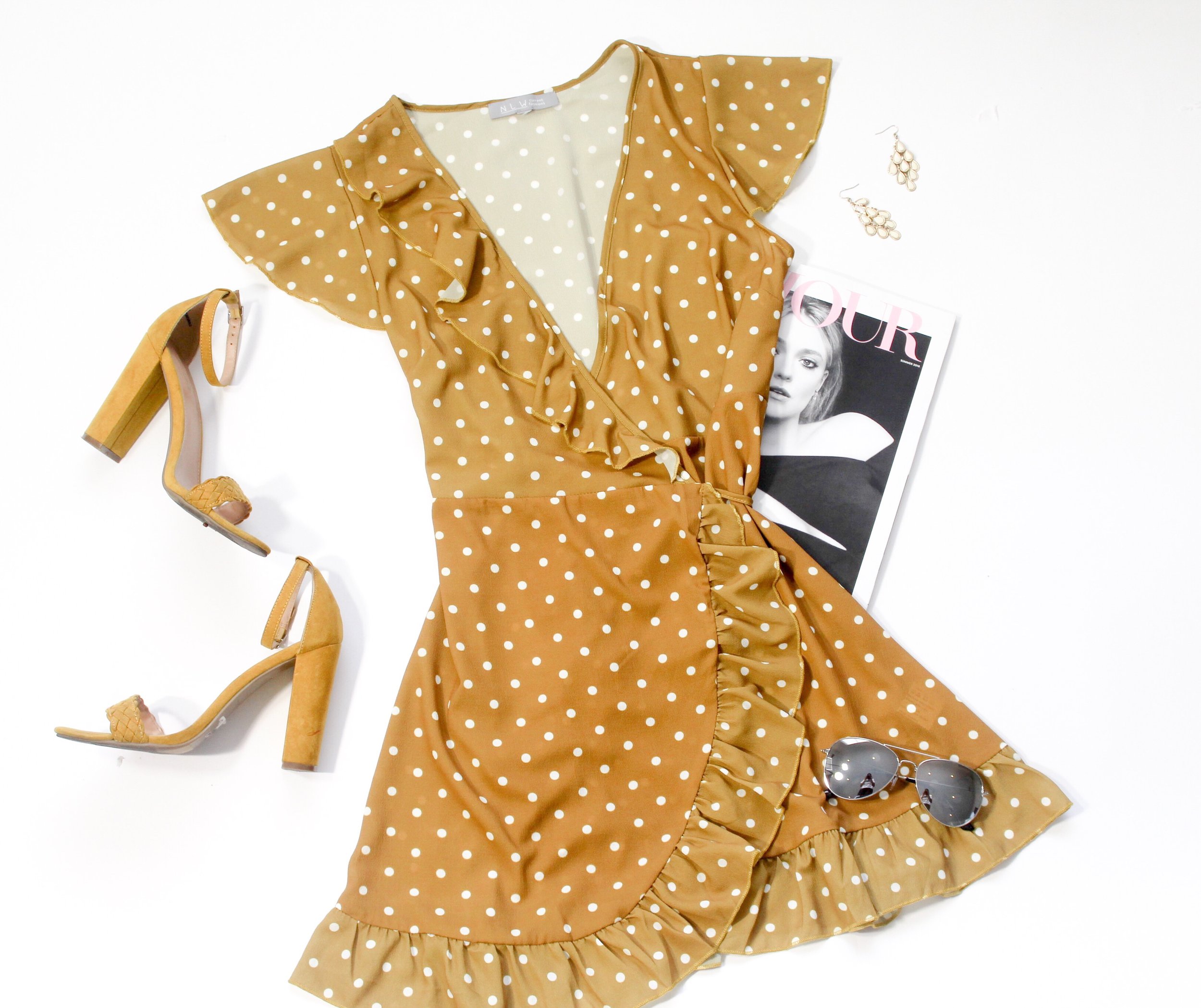 We finally have a winner. I love this wrap dress! It fits perfectly on my frame and has such a feminine look. I've already worn it and have received a ton of compliments. You can say this one is definitely a keeper.
V Neck Hollow Out Lace Bodysuit Lingerie
Size: S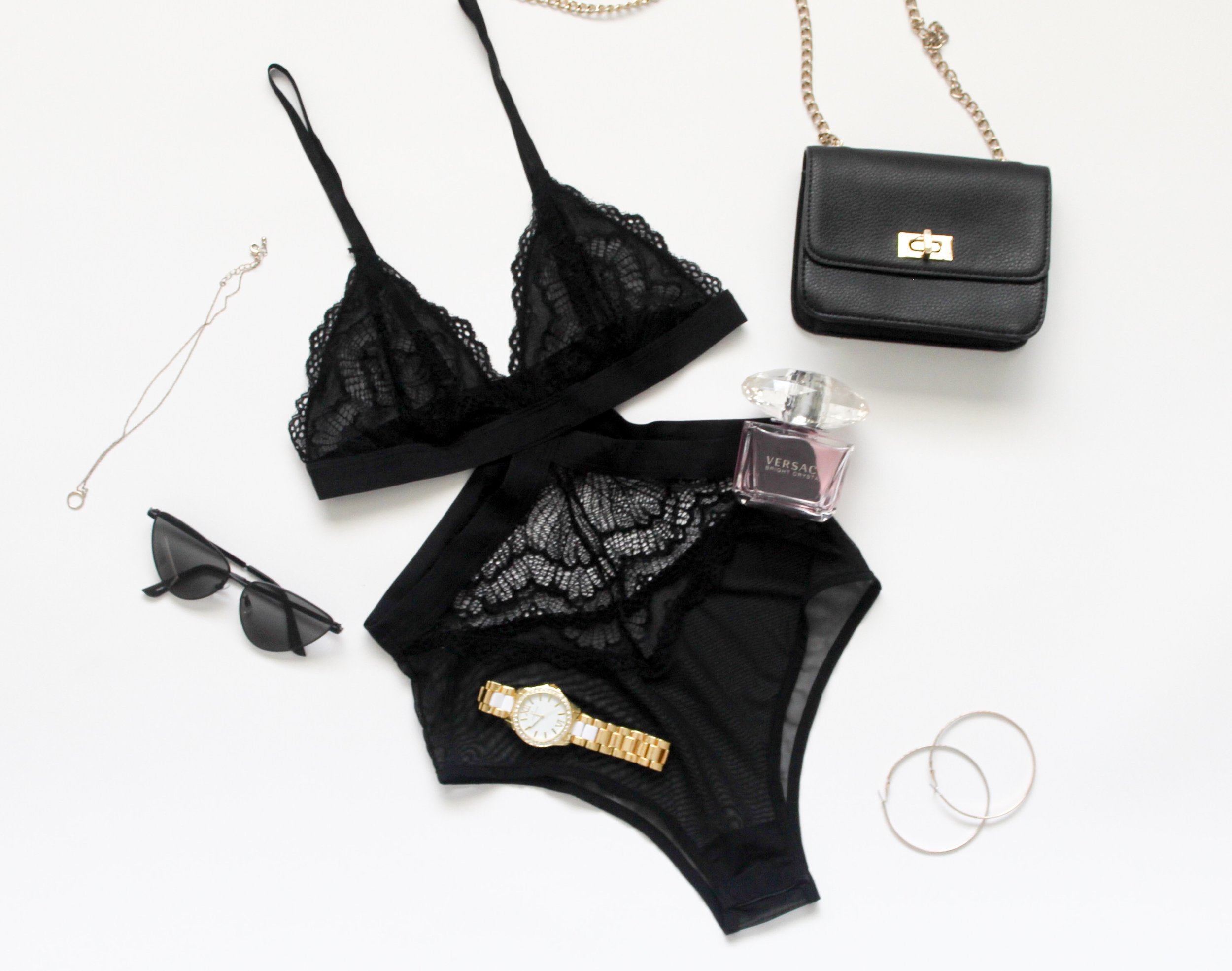 This is another item that fits perfectly! I felt like it would be a little too revealing to post a photo in, but just know it's being kept.
Free Item
Size: S
Based on the amount I spent, Lupsona offered a free item with my purchase, so they threw in this bathing suit. Though this suit is cute, the fit is off as well. I felt like I was being squeezed in the top and the bottoms were a bit cheeky (so not my thing). I'm sure I'd pass for acceptable if I went down to the beach, but I felt super uncomfortable having it on. It was just too tight for my liking.
Rating
2/10
Would I recommend this store to anyone? Heck no! I was baffled when I received the items and only had two that actually fit. I know that when you order from stores in China sizing can be off, but based on the YouTube reviews I saw, I thought I found a store that would work. I have no idea how all those girls found "Instagram Baddie approved" clothing that fit them and made them look nice, while I got pieces so unflattering I was literally left speechless--and that doesn't happen often.
I can't go and rate the entire store because who knows there might be gems in there, but from this experience alone I can say you'd never be sure if what you're getting is worth it. Also, the wait for shipping sucks, especially when you've wasted money on things that will most likely not even work out.
Know any online stores you'd like me to try next? Let me know in the comments below!