Vegas Lookbook
I am so excited to share this lookbook with you guys! I have always wanted to make one and I finally got a chance to on my celebratory trip to Vegas this year. The reason for this celebration: I am officially a MASTER! You are now looking at the new owner of an M.A. in Strategic Public Relations. It's weird not going to class, but I can't say I miss it too much.
While in Vegas, I took every opportunity to document the trip the best way I knew how--through fashion. So, sit back, relax and enjoy my first lookbook.
Let's talk about this romper right here. I originally bought it from a random store in the Fashion District in Downtown LA and it had the ugliest sleeves. I immediately found a tailor and had them make it sleeveless. What you see in front of you is the product. I absolutely love it!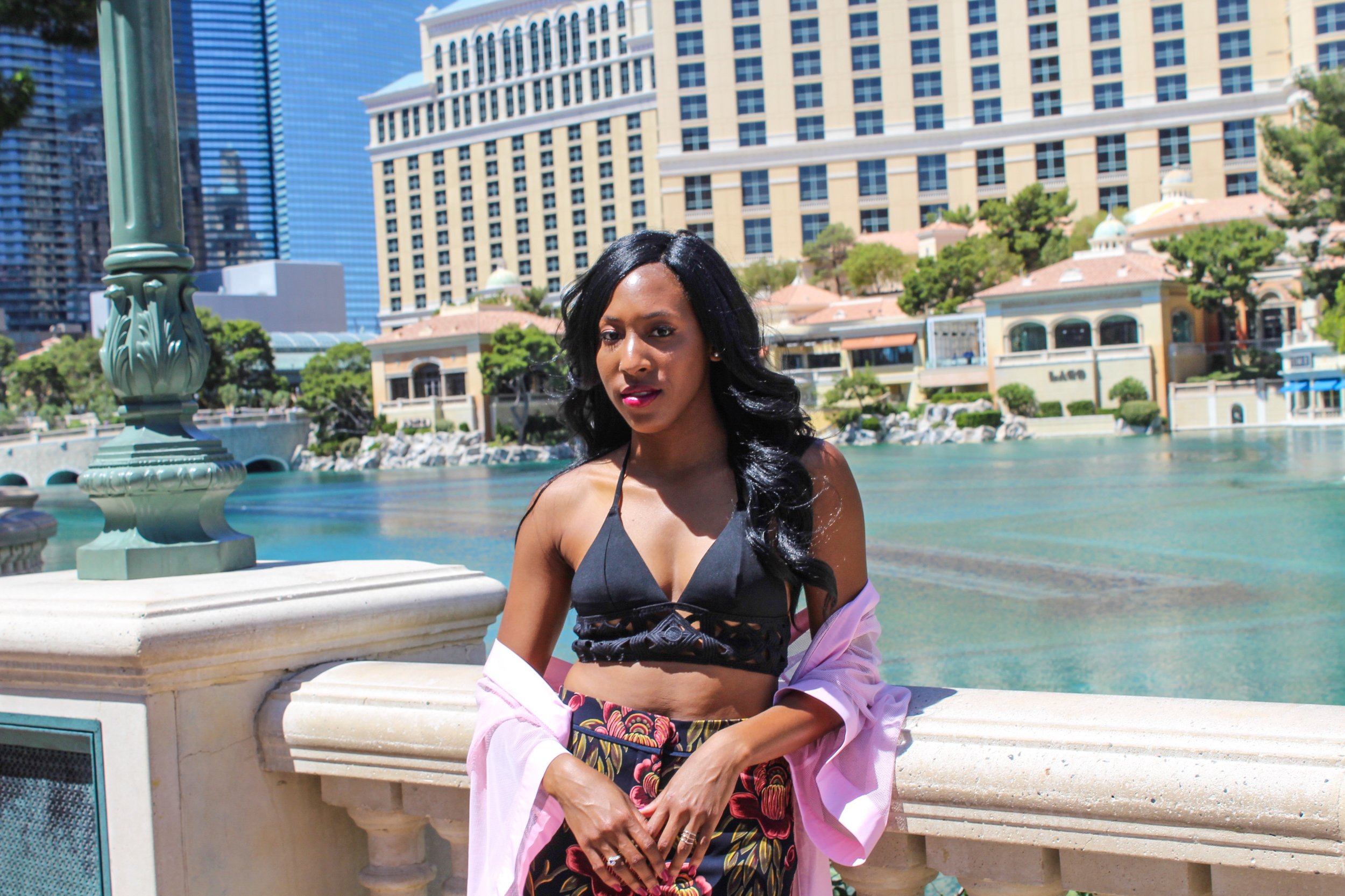 This look made me feel like I was off to a festival. I paired these printed Ann Taylor pants with a swimsuit top from H&M. Originally, the look ended there until I came across this satin trimmed mesh pink kimono. Once I placed it on, I knew. This is honestly my favorite look.
Every girl should have an LBD in their closet and I think I finally found mine. It's simple but has a deep V that spices it up. But even though this dress is perfect the main attraction for this look is the HOLOGRAPHIC heels I purchased at Forever 21. I fell in love with these bad boys as soon as I saw them. These heels were the addition I needed to make the look pop even more.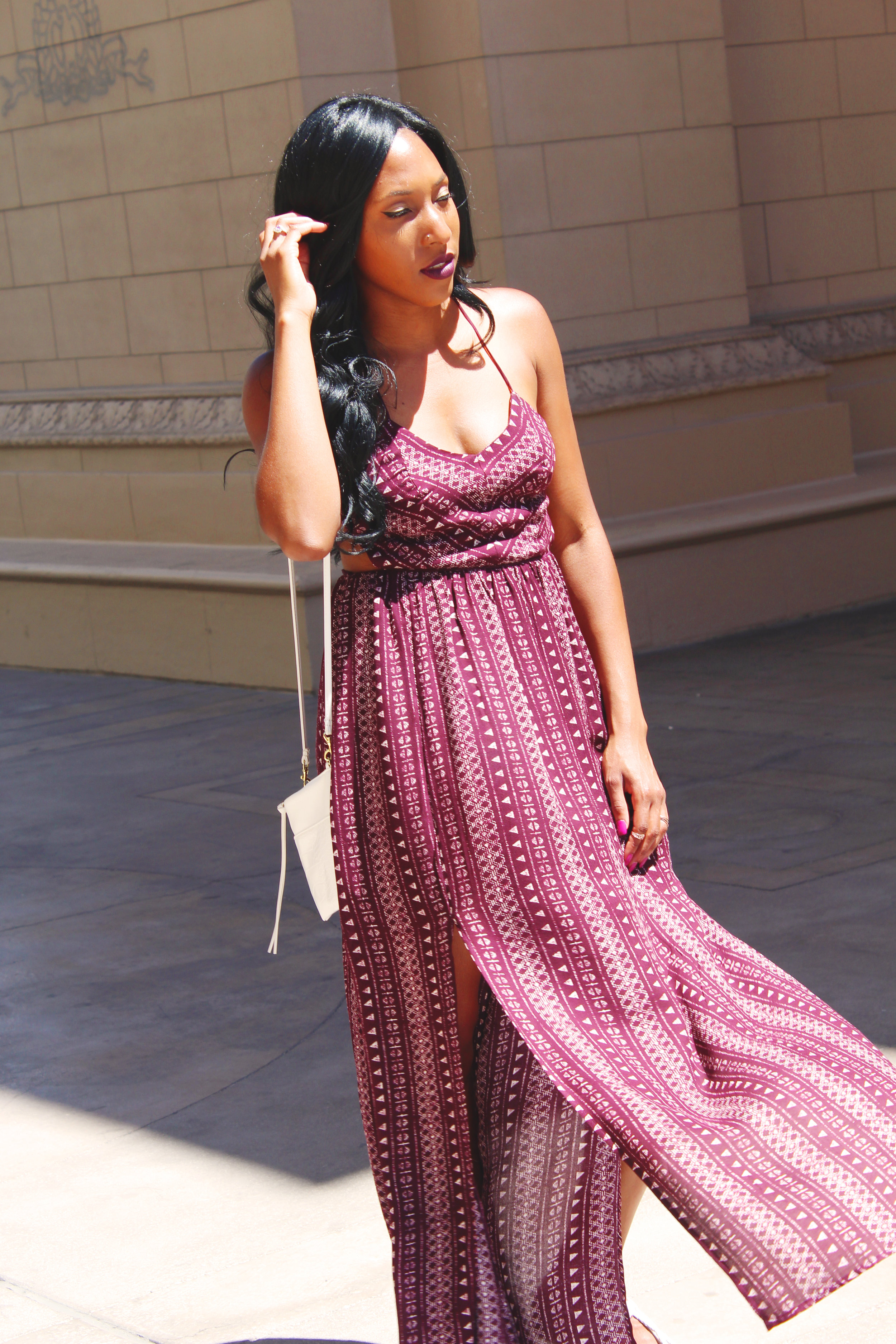 I truly believe that Forever 21 should pay me for this dress. Why? Because it takes forever to get into. It's almost impossible to get on by yourself because the back has two long strings in a crisscross pattern that requires a lot of readjusting. I absolutely love this dress, but the amount of work it takes can get frustrating after a while. Either way, once I had it on I felt great.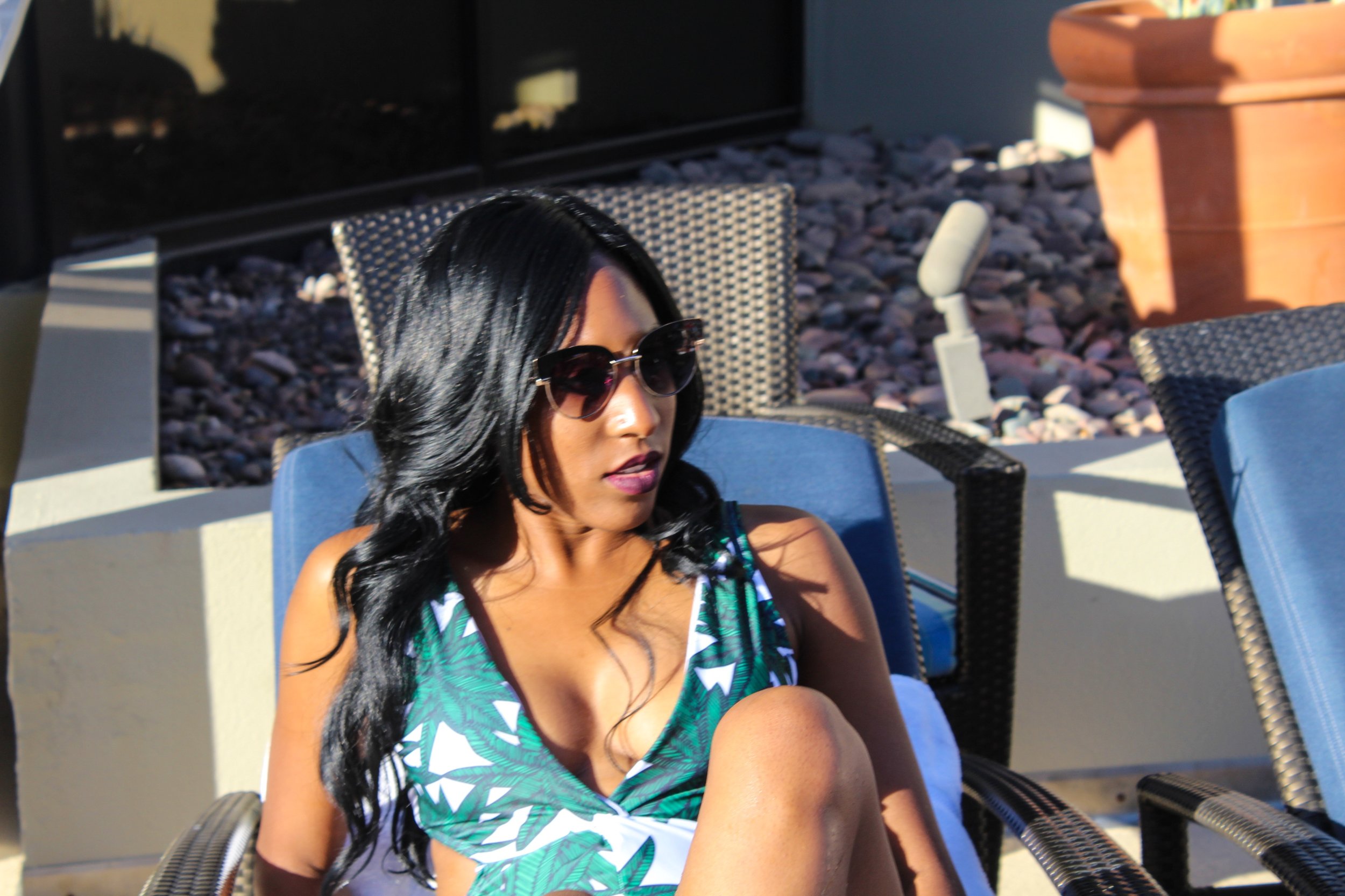 We didn't hit the pool as often as we planned but I was able to wear one of my Zaful swimsuit purchases. I actually first saw this suit in a haul on YouTube and had to have it. I haven't worn a one-piece since middle school but I have to admit, I've been missing out--especially if they look like this.
So what'd you think? Let me know which look was your favorite in the comments below!